Description:
The Tree Pattern and Oracle Adhesive Vinyl is a fresh and fun way to add vigor and pizzazz to your crafts and projects. The shimmery textured surface with an overlay of crooked lines is  simply out of this world. It will not only beautify the space but also add a regal touch to it. From kitchen to living room, office to guest room, Ahijoy's Tree Pattern and Oracle vinyl is a glamorous and elegant decorating choice.
This adhesive vinyl makes it super easy to apply on any surface including glass, metal, ceramic, paper, and wood to name a few. If the surface is dry, dust-free and smooth, the vinyl will do wonders. Its robust adhesive protected by paper backing allows you to cut your design effortlessly and then peel the vinyl away. Let your imagination run wild and experiment!
Our Tree Pattern and Oracle Adhesive Vinyl is easy to apply. They stick firmly and remove without any residue. Make your walls your canvas and discover a whole new world of stylish and affordable home decor. They can be used in a mix and match fashion with other vinyl films to create a mind-blowing piece of art. All you have to do is cut out your design using electronic or manual cutters of your choice. Apply transfer tape on top and paste the design onto the flat surface you are working on. Smooth it out once more to remove creases or air bubbles. Remove your transfer tape and you have a striking piece of art to behold and cherish!
These vinyl decorations are perfect for adding glamor to your merchandise. The shimmery appearance of this vinyl adds a refined touch to wedding décor, invitations, and party favors. It can even be used for adding accents to business cards. The tree pattern design is a unique way to accentuate coffee cups, mugs, phone stickers, laptop stickers and more. If you are a small business owner, this vinyl is sure to open up new avenues for design and decoration. You will not have to worry about the colors fading as Ahijoy takes pride in manufacturing durable products. Not only that, but our vinyl is both waterproof and weather resistant so may be used outside as well. A bargain like this is hard to come by so do not waste any time and order today!
 Specifications:
Colors available: Tree pattern gold, tree pattern Champagne gold, tree pattern rose gold, Oracle brown, Oracle rose gold and tree pattern silver.

Sizes available:

12''x 24''

12''x 36''

12''x 48''

. You can request a custom size too.

Finish: Shimmery textured.

Pattern: Tree and Oracle.

Durable, waterproof, and weather resistant.

Packaging type: Roll.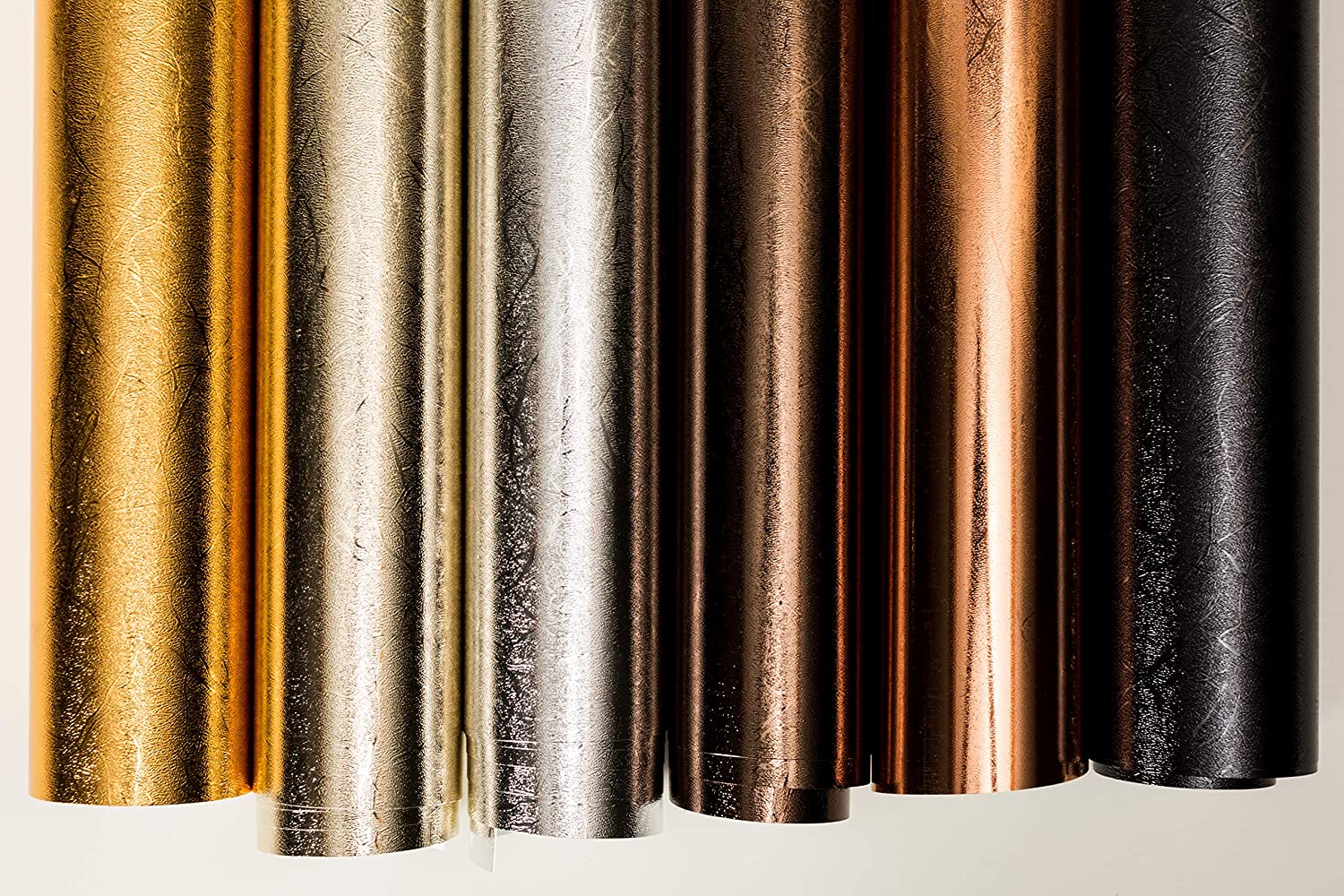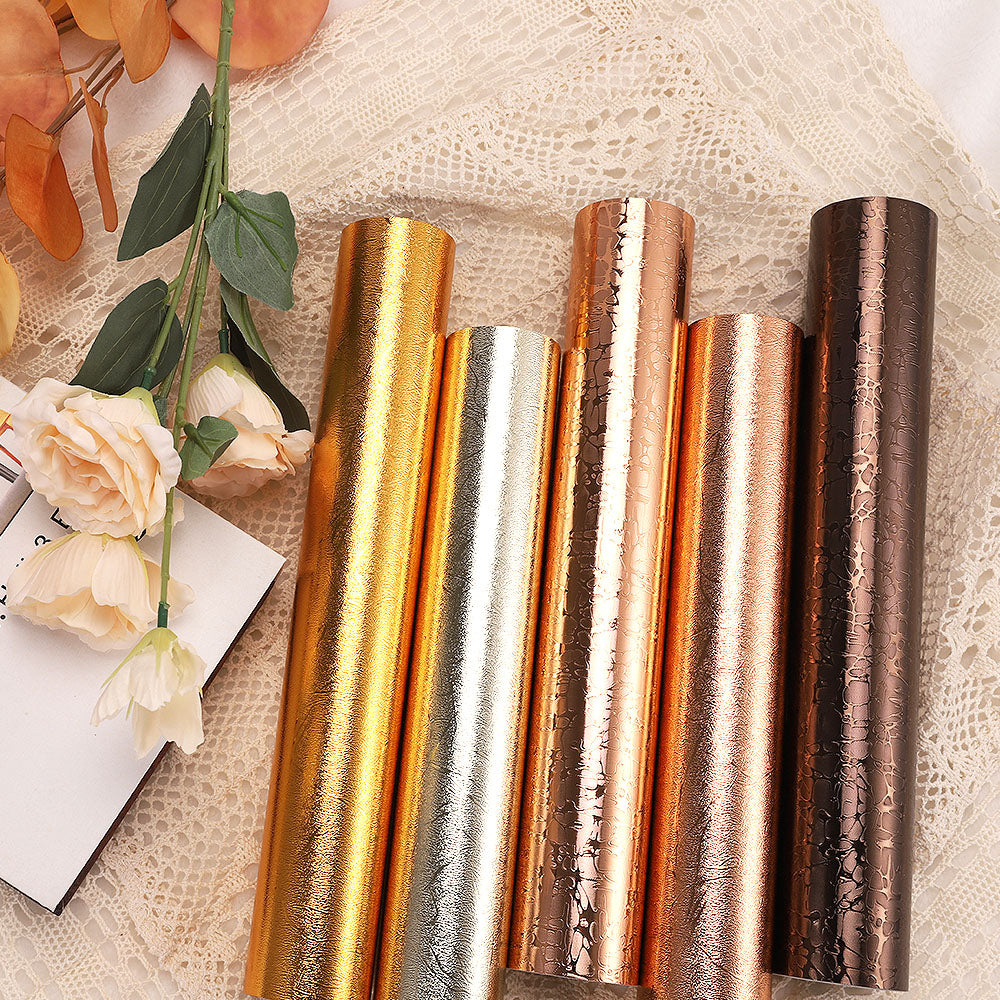 If you have any issues/concerns, please do not hesitate to contact us: support@ahijoy.com