Description:
Ahijoy brings to you the most versatile range of craft vinyl  that looks magical as it gleams when light plays with it - the Semi Clear Opal Adhesive Vinyl. These translucent vinyl films with their multi-color appearance and different patterns are a must-have in the arsenal of any artist. We give you leopard, fish-scale, squares and so much more to choose from. The luster of this vinyl perfectly mimics the opal gem itself, giving a luxurious look to your project. 
Semi Clear Opal Adhesive Vinyl  can be used on almost any smooth, flat surface including glass, wood, walls, ceramic and more! Its easy-to-use and long-lasting nature makes it suitable for any new or revamping project. It gives your DIY craft an opalescent glow and can be applied in a few simple steps. – cut, weed, and apply. Prepare the surface which you are planning to transform. Make sure it is clean and dry. If there will be dust on it, it will mar the look of the vinyl. With a strong adhesive backing protected by a paper cover, it ensures robust adherence to the chosen surface. Make sure to remove creases with a squeegee. 
With so many trendy patterns to choose from, you can incorporate our Semi Clear Opal Adhesive Vinyl in a plethora of ideas. For instance, our water cube pattern glimmers brilliantly and looks like little shards of glass pieced together to make a craft; animal prints such as leopard and fish scale always look chic and sophisticated, and flowers interpret happiness and joy. Whether you want to add some color to your home space or drinkware, add some shimmer to your phone or laptop, or want your logo or window decal to stand out, we have got you covered. Simply unfetter your inventiveness and amaze us with your creations! You will not have to worry about weather conditions ruining your designs as this vinyl is both weather and water resistant. There is a whole world of craft vinyl waiting for you so do not waste time and get yours today!
Specifications: 
Colors available: Leopard-white, fish-scale white, fish-scale yellow peach, yellow leopard peach, rainbow flower yellow peach, rainbow opal yellow peach, water cube, fish-scale, 3d, flower, leopard, and square.

Sizes available:

12''x 24''

12''x 36''

12''x 48''

. Custom sizes are also available upon request.

Finish: High gloss

Pattern: Leopard, fish-scale, water cube, flower, square,  and 3d.

Durable and long-lasting.

Packaging type: Roll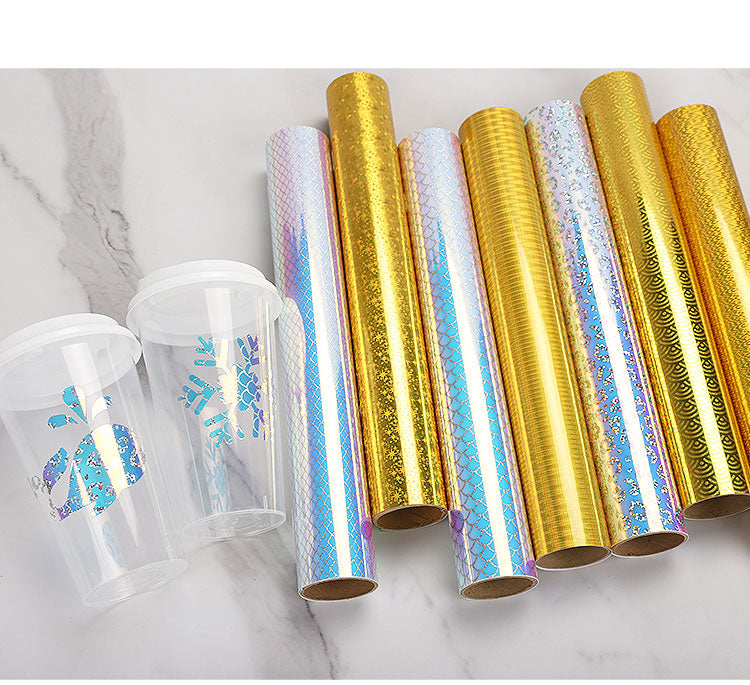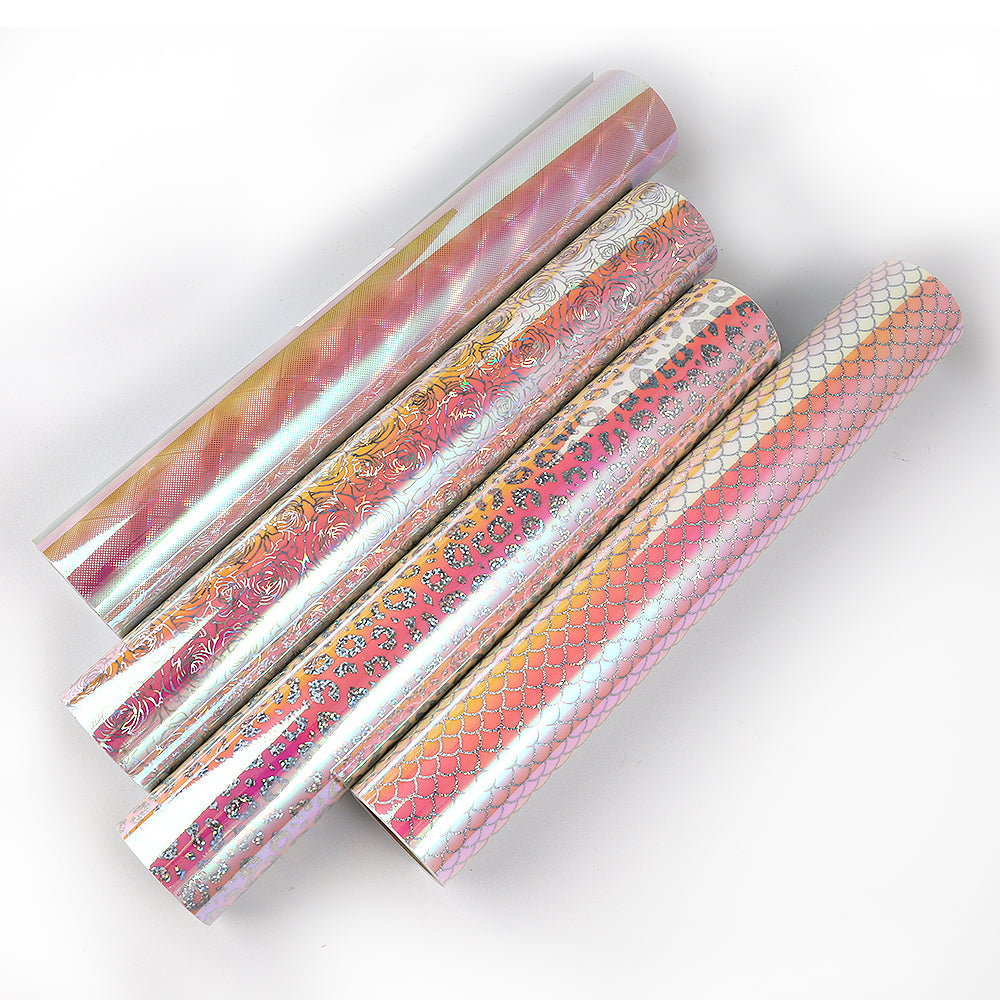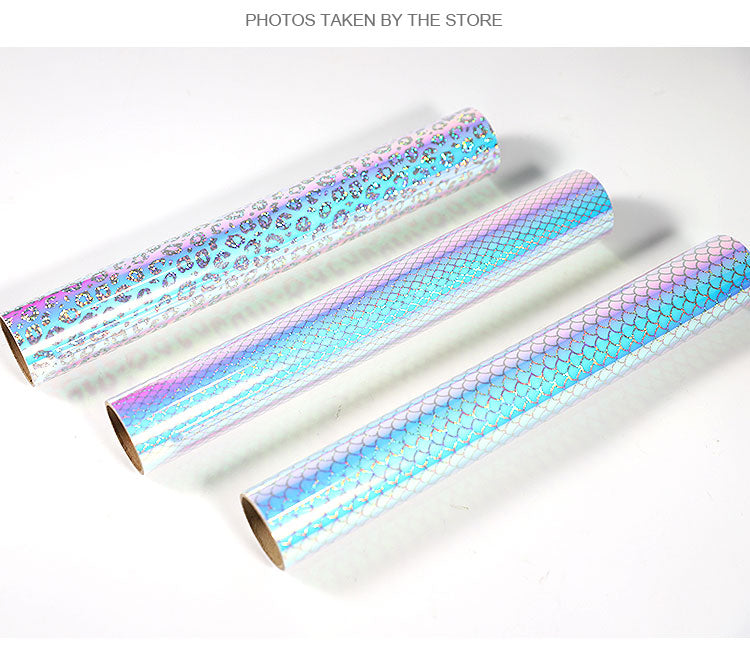 If you have any issues/concerns, please do not hesitate to contact us: support@ahijoy.com